A practical guide for measuring your innovation ecosystem's performance
Winner of the
 2022 Golden Axiom Business Book Award
"A great read to uncover why a "one-size-fits-all" approach for measuring your innovation portfolio doesn't work, and how you can outsize impact by deploying a modern and comprehensive innovation accounting system". -Alexa Dembek, CTO Dupont
When a company is committed to growing through innovation – not just exploiting the existing business models – standard accounting documents offer insufficient and, often times. irrelevant data.

The book provides tools, frameworks, templates, and visualizations that can be easily understoodand applied. These can all be used by executives looking for a new way of measuring corporateperformance in a world where accounting-recognized assets are becoming commodities, byinvestors seeking better ways of looking at a company's growth potential, and by managers who needto valuate innovation product teams using more than just financial indicators. Innovation Accountingis an essential go-to book for anyone that wants to measure their company's innovation ecosystem.
Who is this book for?
executives looking for a new way of measuring corporate performance in a world where accounting-recognized assets are becoming commodities
investors seeking better ways of looking at a company's growth potential
managers who need to valuate innovation product teams using not only financial indicators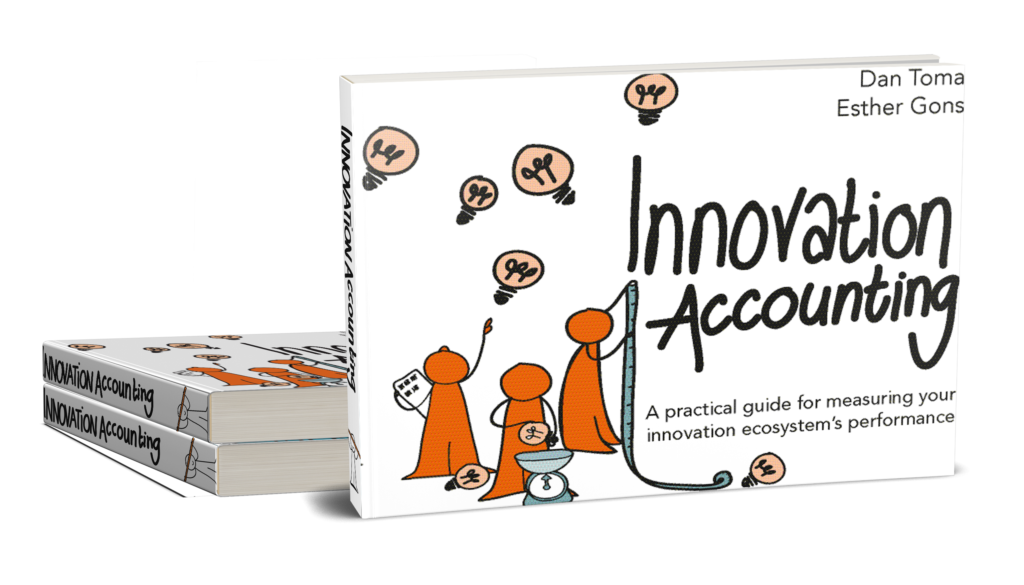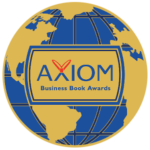 Winner of the Golden Axiom Business Book Award 2022 for Business intelligence and Innovation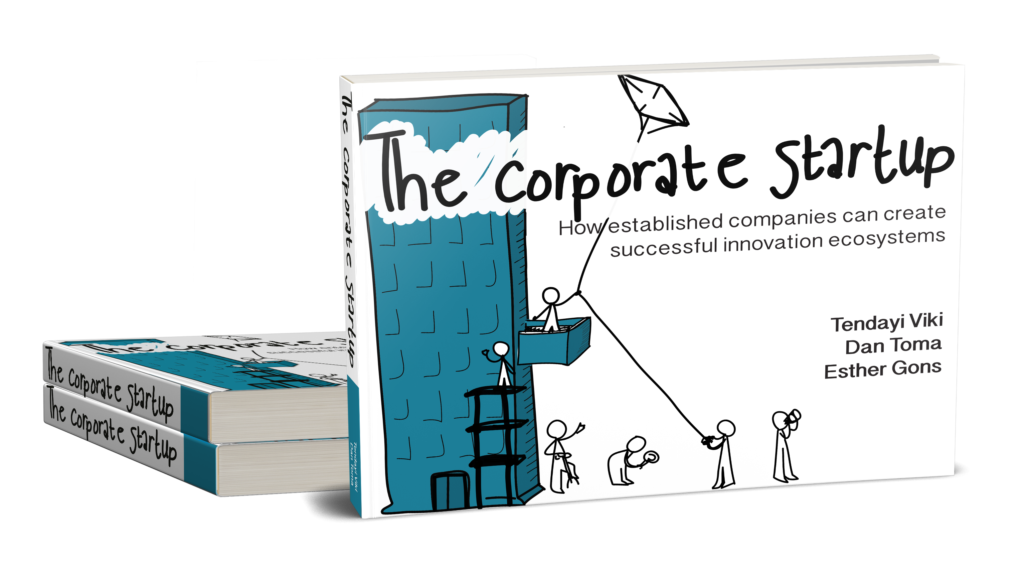 Winner of the 2019 Golden Axiom Business Book Award
and the 2018 Management Book Of The Year Award.
A key reading for leaders that outlines how to effectively innovate for the future and boost growth, while running the core business
– Alexander Osterwalder, co-author of Business Model Generation
The Corporate Startup is a practical guide for established companies that aspire to develop and sustain their innovation capabilities.
Learn more about the book here.
WHAT ARE PEOPLE SAYING ABOUT THE INNOVATION ACCOUNTING BOOK
"This book covers Innovation Accounting in a very comprehensive and practical way. Based on knowledge and experience, the book provides an extensive set of methods, tools and techniques that make Innovation Accounting approachable".
"A great read to uncover why a "one-size-fits-all" approach for measuring your innovation portfolio doesn't work, and how you can outsize impact by deploying a modern and comprehensive innovation accounting system".
"In this easy to read, practical and clear book Dan Toma and Esther Gons break down exactly what Innovation Accounting is, what it can be, and how to ensure your efforts are measured and your decisions are always based on evidence"
"Innovation Accounting provides the tools and concepts that will help you refrain from asking for a business plan or ROI in the early stages, yet making sure there is proof of sustainable momentum and value creation before starting to scale".
"This is the game-changing guide to measuring all things innovation, from the progress a team is making to the performance of the innovation portfolio. If you're responsible for innovation, this is compulsory reading".
"The book offers metrics to track emergent ideas to help innovation succeed rather than snuff it out prematurely".
This book is a must-read for all innovation practitioners and strategists. It will change the way you perceive corporate innovation! It is giving innovation accounting a tangible perspective with a very practical approach. It is absolutely the sound in the midst of the noise.
"In one of the most forward-thinking books on changing how corporations approach innovation, Dan and Esther share how to accurately think about, measure, and integrate innovation into enterprises. This may be one of our most recommended books to strategists in the past year."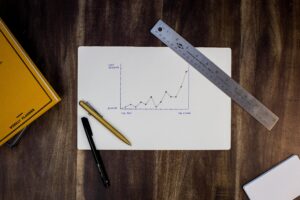 Setting goals for the innovation investment is critical if your company treats innovation as a business imperative activity and not just a nice to have that happens on the sideline. This said, setting goals for innovation becomes even more critical in times when resources are scarce and the company needs
Read More »
Chapter 1:
Defining Innovation
What better place to start the conversation on Innovation Accounting than discussing what we mean by innovation. This is important as innovation should not be used as a catch all word. Understanding the different facets of innovation has direct implications for the innovation measurement system.
Chapter 2:
Innovation vs Accounting
Before we can talk about innovation accounting we have to talk first about what is accounting, how did we get to the point where financial accounting is creating more problems than it solves, and how is innovation accounting defined.
Chapter 3:
Myths and Principles of Measuring Innovation
From the business line to the macro context every enterprise is different. Hence their innovation accounting systems will differ too. But no matter how different companies are, their respective innovation accounting systems will have to follow a certain set of principles for them to be useful. Remember that the mantra of principles being universal while tactics are contextual applies to innovation accounting systems too.
Chapter 4:
Tactical innovation accounting
To understand an organisam you first need to understand a cell. Much in the same way, to understand how to measure an enterprise innovation ecosystem you need to understand first how to measure a product team. We'd be looking at some tools, concepts and KPIs which can tell whether or not teams are making progress or just burning cash.
Chapter 5:
Managerial innovation accounting
Measuring teams is not enough to have a functioning innovation accounting system. For a system to actually work you need to be able to take the right decisions at the right time – thus you need to zoom out from the team level to the managerial level using the right tools and KPIs.
Chapter 6:
Strategic innovation accounting
Putting it all together for executive, stakeholders and investors. Aggregating team level data to KPIs that executives can use to make better decisions regarding the future of the company while at the same time conveying the health of the corporation's innovation ecosystem to stakeholders and investors.
Chapter 7:
Measuring Startup Collaborations
Acquiring and partnering with startups is big on every corporation's agenda these days. Understanding how to do due diligence that's looking beyond the accounting books can make the difference between betting on a unicorn or riding a dead horse.
Chapter 8:
Measuring Innovation HR Capabilities
Measuring innovation HR capabilities is the first step in improving them. Putting everyone through a certain training might, or might not be the right thing to do. Only by measuring the HR capability you will know what training programs do you need to add and what impact past trainings had on your company.
Chapter 9:
Measuring Innovation Culture
Culture is like a cloud. You can see, it impacts your day but you can't touch it. But what you can do, is to measure it, and by doing so you can take actions that will influence it.
Chapter 10:
Innovation Accounting for CFO's and Shareholders
To have a successful system of innovation accounting can only be achieved if the core system acknowledges the new KPI's and controls It makes sense that the companies financial accounting system somehow integrates with this system. The job of the Innovation Accounting system is to make visible the investment strategy and the way the innovation ecosystem works.
Chapter 11:
Starting tomorrow
Your battle plan for starting implementing an innovation accounting system in your company.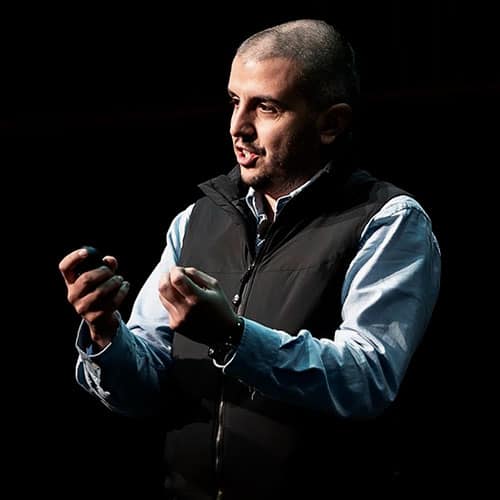 Dan Toma is an innovation thought leader and the co-author of the award winning book 'The Corporate Startup' (awarded 'Management Book of the Year for Innovation and Entrepreneurship' by Chartered Management Institute and The British Library in 2018) and Innovation Accounting.
Dan started his career in entrepreneurship, being involved with technology startups across the world. Puzzled by the questions 'why are innovative products mainly launched by startups?', together with his team at the consultancy company OUTCOME, he focuses on enterprise innovation transformation. Specifically on the changes blue-chip organizations need to make to allow for new ventures to be built in a corporate setting. In this capacity he worked with companies like Deutsche Telekom, DNB, Jaguar Land Rover, Bayer, John Deere or Allianz.
A big proponent of the ecosystem approach to innovation, Dan has also worked with various government bodies, in Asia and Europe, helping developing national innovation ecosystems and implement national innovation strategies. Most noteworthy is his work in the economic aid program of the Finnish Ministry of Foreign Affairs in Vietnam where he helped design and manage a nationwide business acceleration program and supported the capability development activities.
The work experience gathered from the public and private sector has been translated into various experiential courses that Dan has delivered for universities such as Royal Academy of Engineering (UK) or the University
of Applied Science Rhein-Main (Germany).
Dan holds a dual degree MBA from Bradford University (UK) and TiasNimbas Business School (The Netherlands) while being certified lean startup acceleration specialist by Columbia University (USA) though the Lean Launchpad program.
Dan was also featured on the Thinkers50 2020 Radar list of management thinkers to watch while also being a member of the World Economic Forum's working group on accelerating digital transformation. .
Esther Gons is the founder and CEO of GroundControl. GroundControl is the Innovation Accounting software platform that implements all the best practices from the Innovation Accounting book to help corporate ventures with the development of new business models. GroundControl works with clients such as DHL, Colgate Palmolive, Schiphol Group, and ABN Amro bank.
Esther is co-author of The Corporate Startup and is an international speaker on corporate innovation, innovation accounting, portfolio management, and startups. She has been an entrepreneur for over 20 years and mentored several hundred startups so far, as investor at NEXT Startup Ventures, lead mentor in the Rockstart Accelerator programmes, and several corporate innovation labs.